MCX tech firm website & branding
client: MCX
detailed scope: Strategy, Branding, UX & Graphic Design, Illustrations, IT Development
MCX is a group of tech and consulting companies, specilizing in cybersecurity, smart-city solutions and communication. They wanted to build a consistent branding and a strong web presence.
MCX came to us with an outdated image, that they wanted to change. The important questions were how to communicate their many areas of expertise, sub-brands and companies and how can they stand out while keeping a very professional image.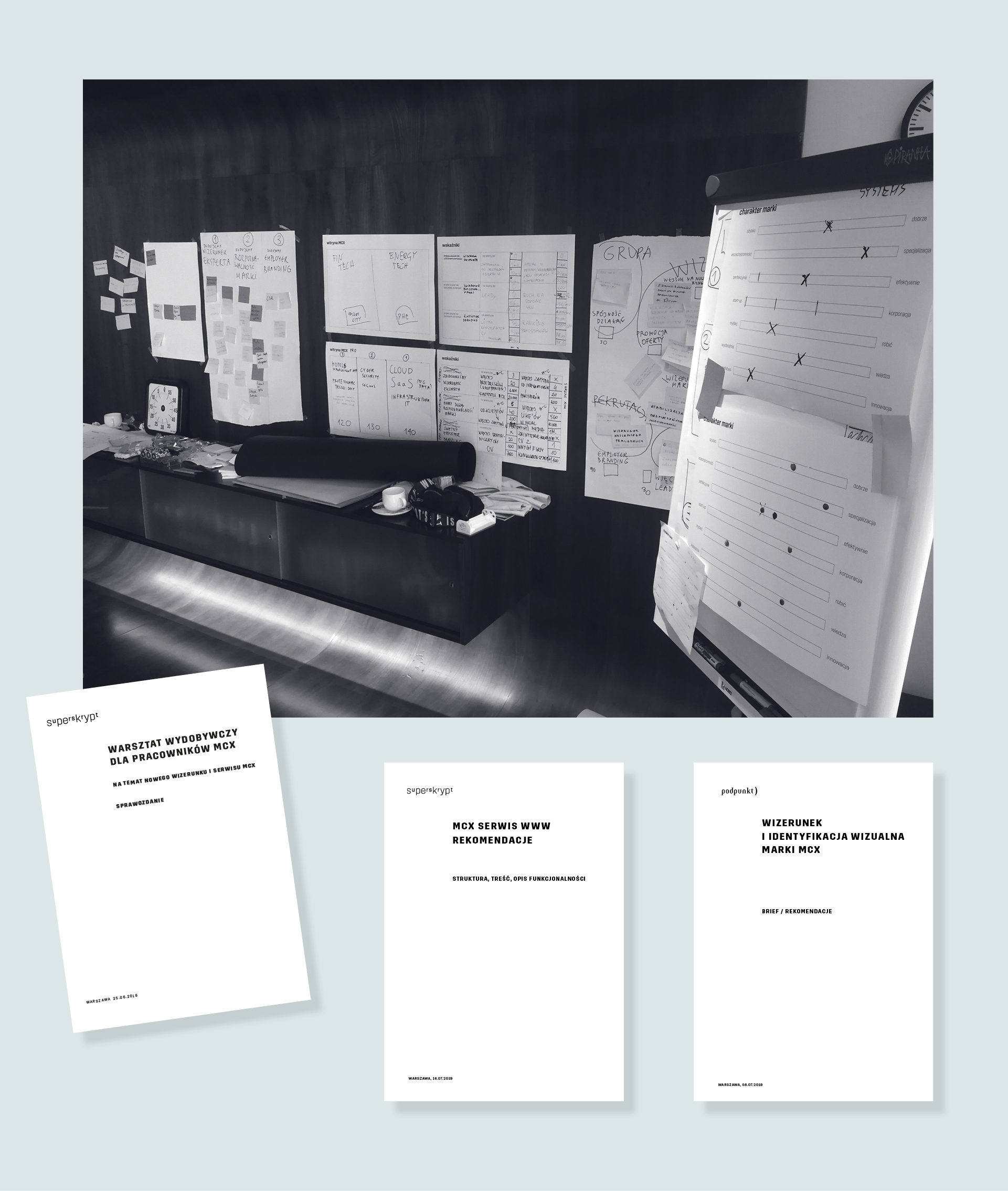 Together with the company we worked on setting the right goals for the project, defining their unique selling points and figuring out how they should position themselves in the market.
Main goals of MCX where to position themselves as an expert, gain more recognition and build a positive employer branding.
The final outcome is a website with a simple structure and technical feel, that emphasises expert content, such as case studies and articles.
We decided to present all the different MCX companies on one website, to show the wide expertise of our client and build credibility.
The main element of the website is the animation, depicting a technological city of the future. The changing animations on the main building are introducing main areas of MCX's expertise.
We put a lot of effort into the details – there city lives thanks to the little animations, there's a 3d effect on the whole illustration and some hidden easter-egg animations, that start at a mouse hover.
We developed a survey, inspired by chatbots, which lets clients share their business needs with MCX.
After filling the survey client gets a direct contact to an MCX expert, that can advice them on choosing the solution that will meet their needs.