client: Mieroszewski Centre
detailed scope: detailed: analysis, strategy, concept, design, development
european design award silver
awwwards honorable mention
visit site
How to build a narrative about a history one wants to forget about? We invite you to a virtual forest that will tell you more about the tragic history...​​​​​​​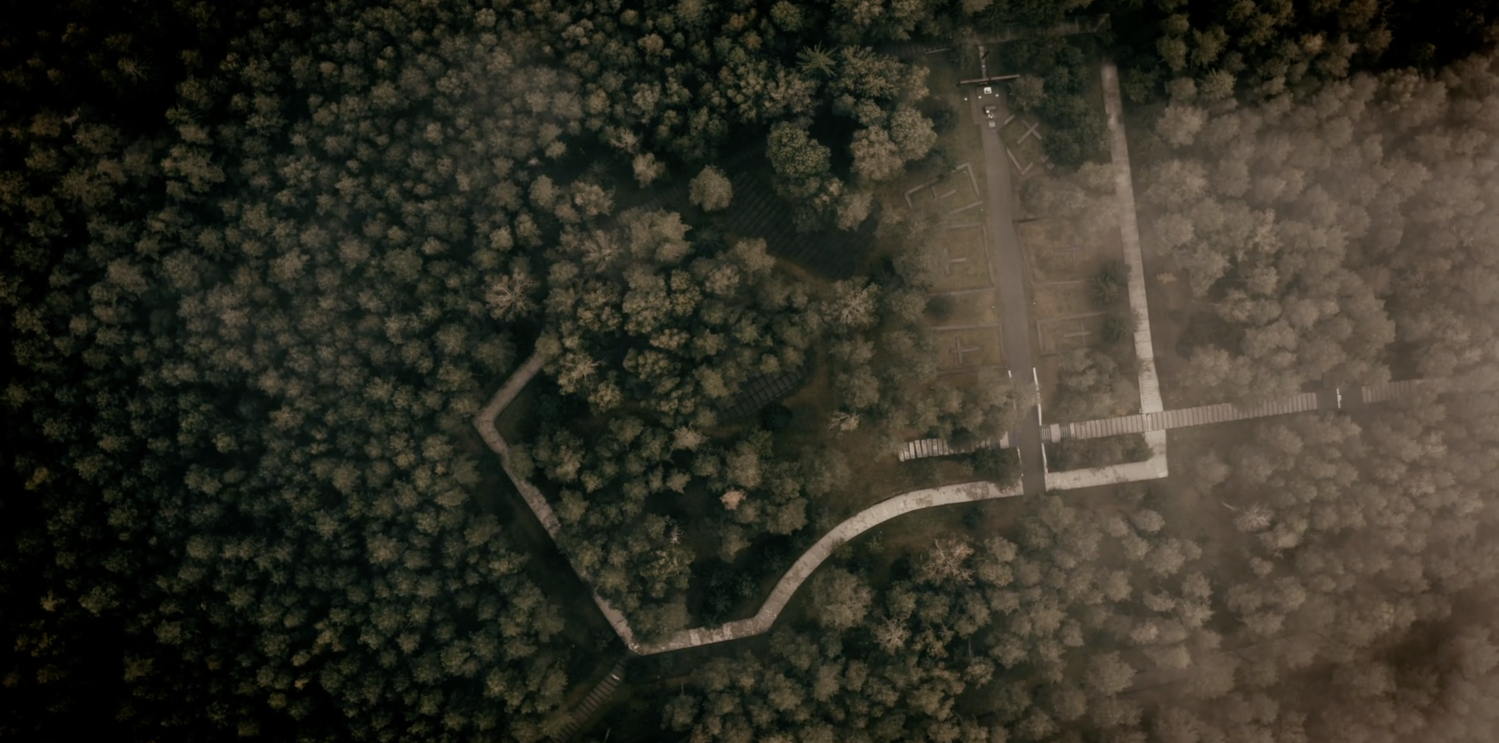 In April and May 1940 by a decision of the highest authority of Soviet Union, at least 22 thousand Polish prisoners and POWs were murdered. Bodies of 4,415 of them were buried in the Katyn Forest. For many years, the Katyn forest (Russia) was hiding its secret and the Russian authorities were hiding the crime.
Tragic stories are usually told through drastic content and long descriptions.
By creating the Katyn Pro Memoria project, we wanted to talk about the tragedy in a personal and engaging way.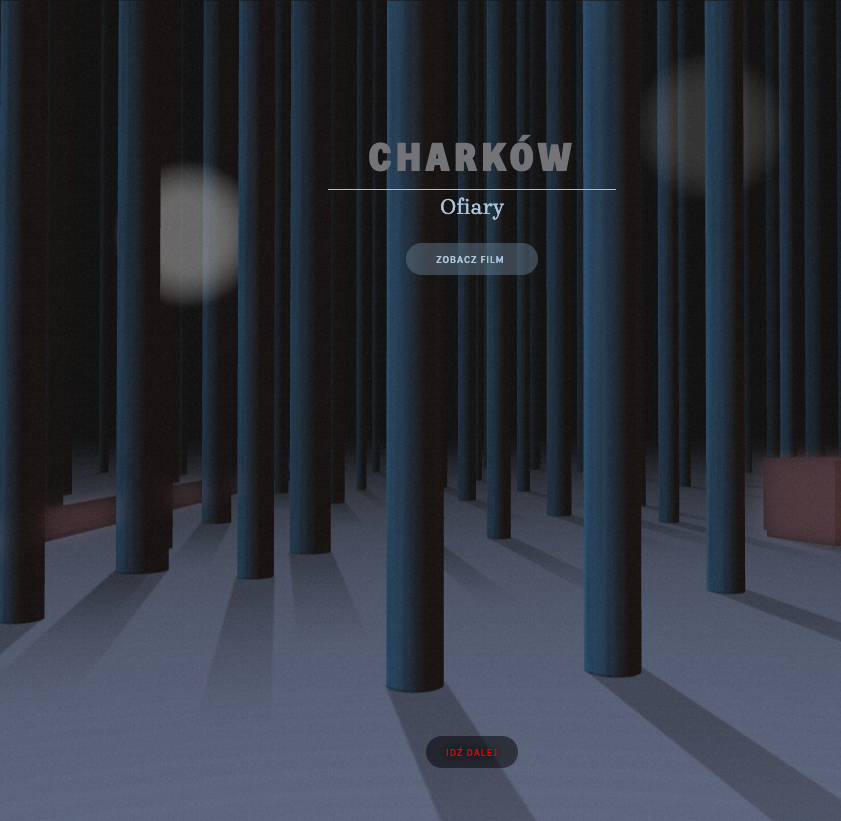 Our role in this project:
- Product strategy and concept
- Design: experience design, visual concept, interaction and motion design, sound
- Coding: 3d engine and graphics, interactions, animations, backend
- Publicity and marketing concept
While walking through the forest the user listens to the voices from the past.
The website consists of five narrative paths. Audio module consists of memories, letters, documents. In the recording module you will find video footage shot in the Katyn forest. It allows the visitor to see what the crime scene looks like today.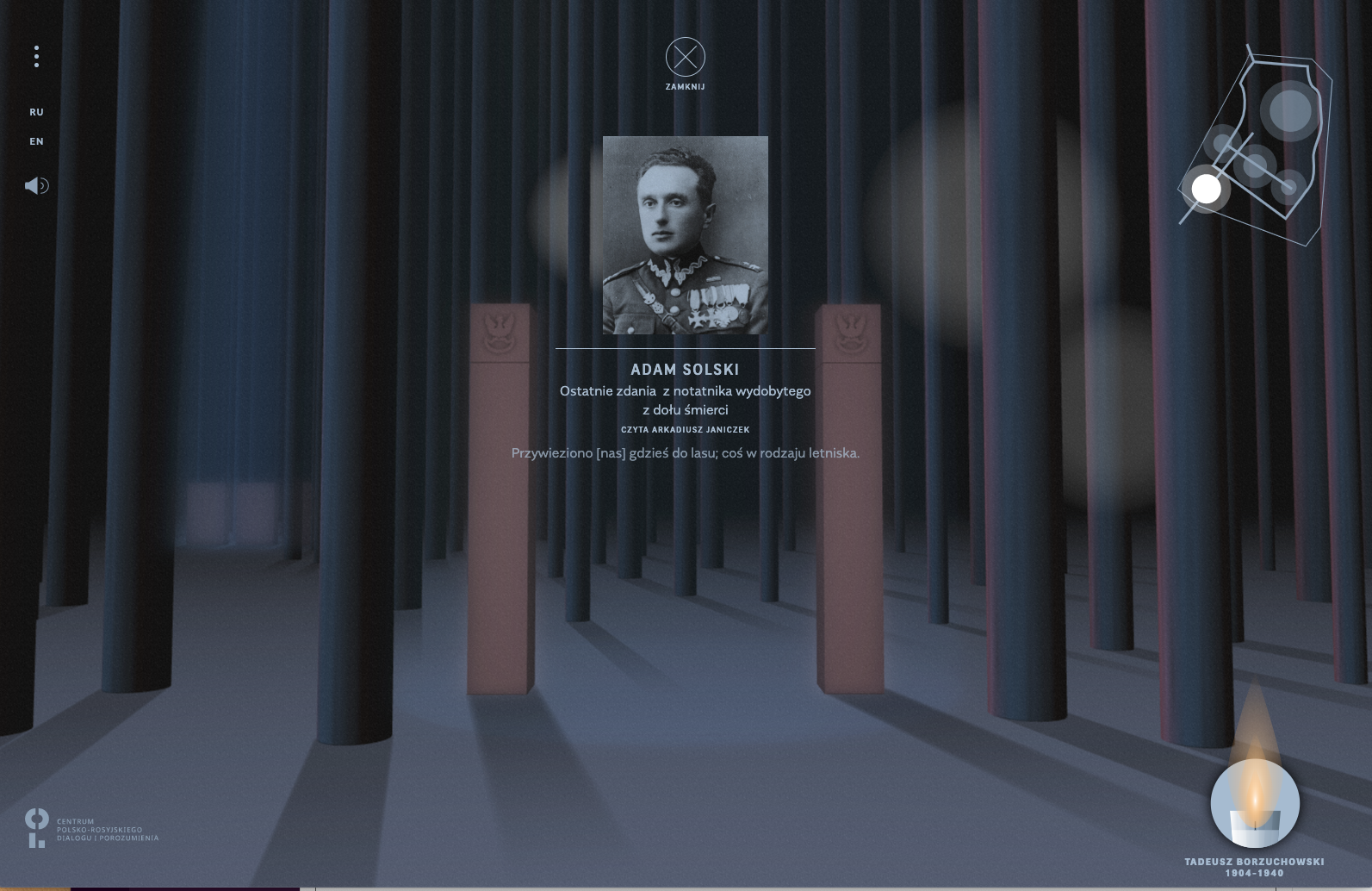 Voices
Beams of light scattered in the virtual forest lead to voices hidden among the trees. They carry sad testimonies of the past - documents, letters and memories.
Videos
A series of 5 short videos show the modern-day cemetery created in the place of the massacre and significant landmarks located in the Katyn forest.