Fragments of memory – interactive installation
client: The Institute of National Remembrance.
detailed scope: detailed: concept, design, development
How to inspire individuals to preserve their family's historical artifacts and contribute them to archival collections? The "Archive Full of Remembrance" project centers around the exploration of family archives
In order to boost the preservation of family archives and augment the number of submitted mementos, we've devised an exhibition. The exhibition is designed to mimic a home corridor, featuring a central standing dresser.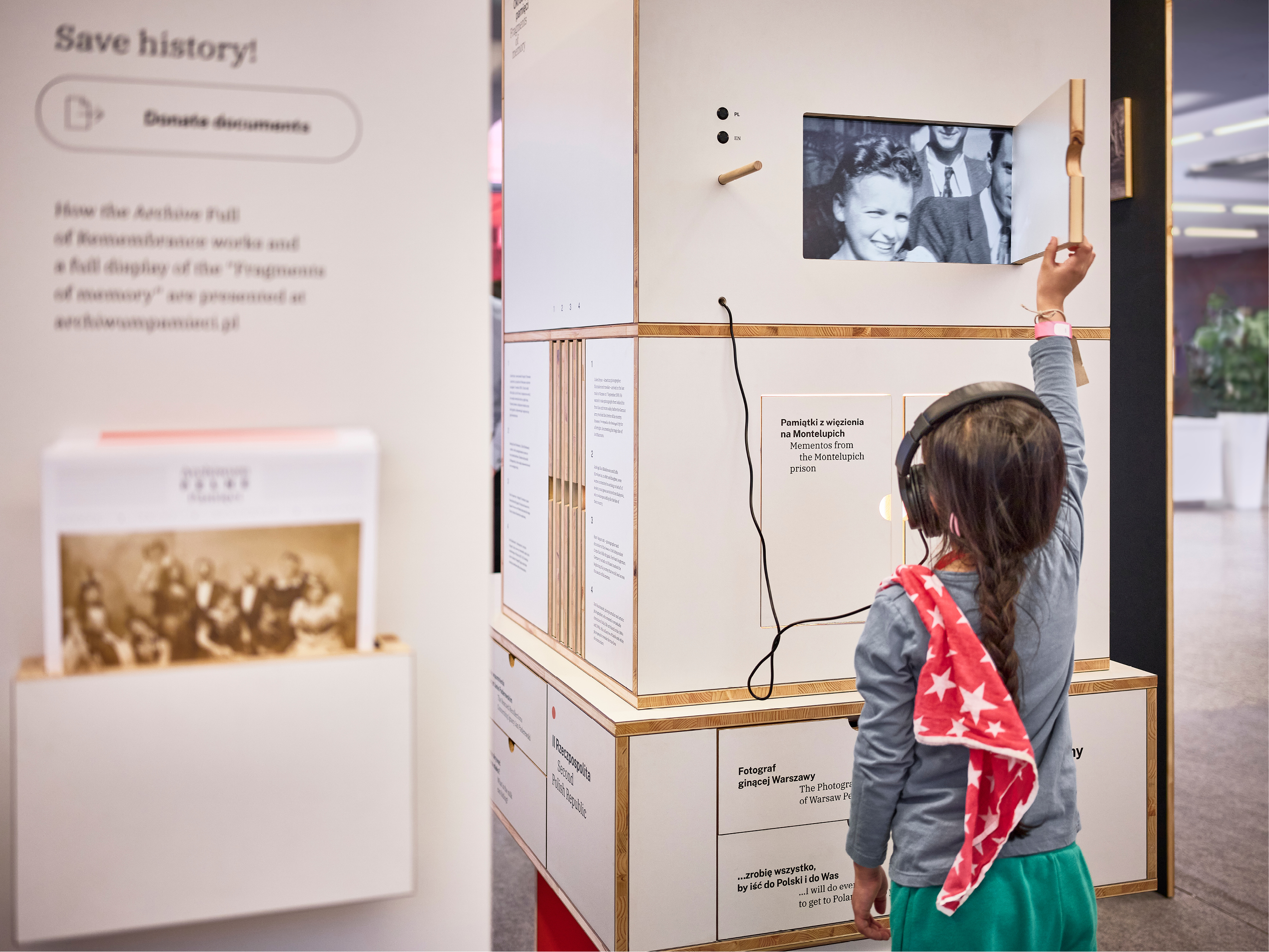 Scope
• Communication strategy
• Exhibition design & production
• Interactive installation (NFC chips)
Within its drawers and corners lie a treasure trove of historical and family memorabilia...