client: Solveig Serre
animations
brand identity
illustrations
prints
website
detailed scope: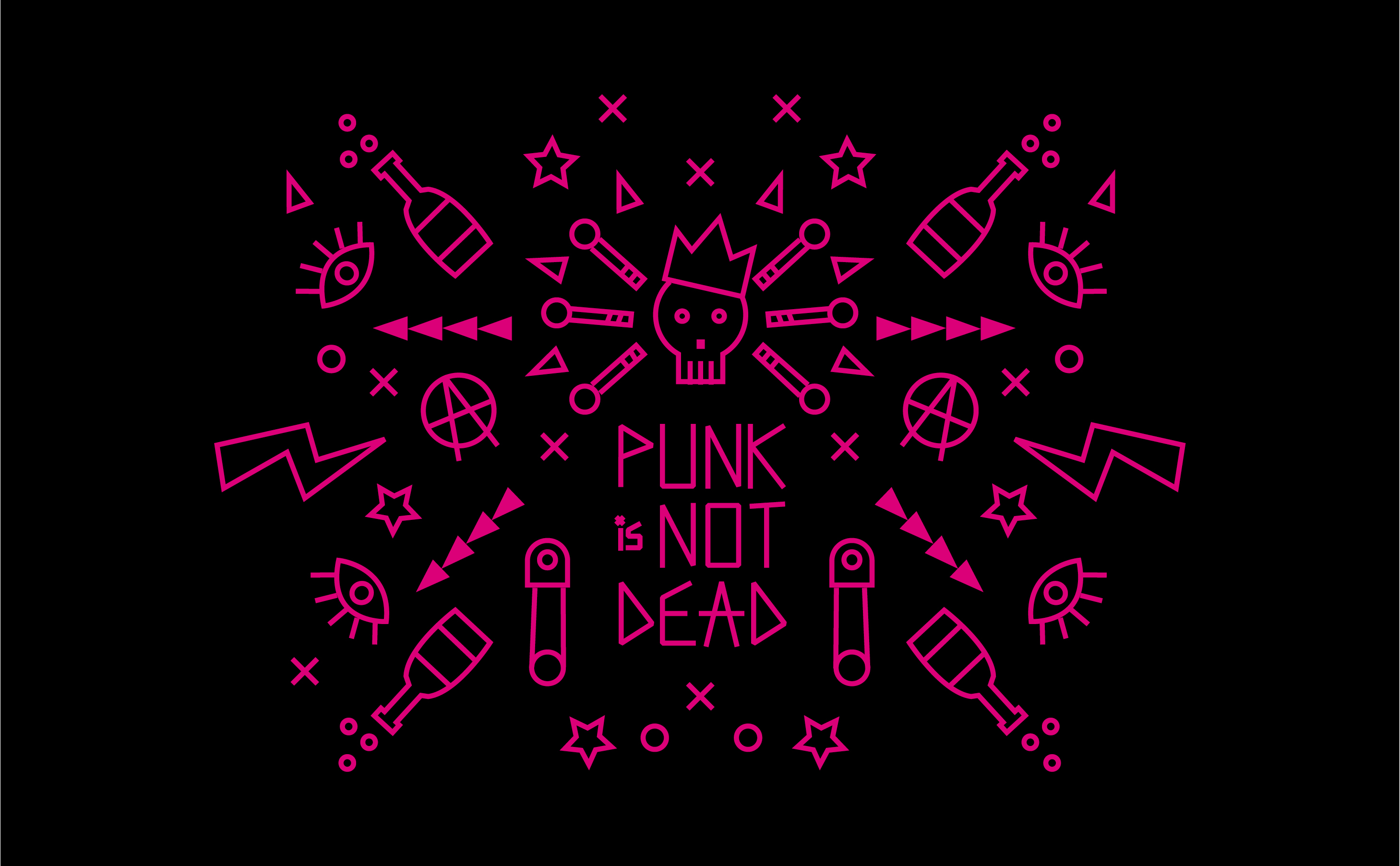 Logo and visual identity design for "Punk is not dead" research program run by THALIM (French National Center for Scientific Research CNRS).
The design consisted of trademark, font, poster, program and other printing materials, gadgets, animation and web design.
The website includes information about the program and the researchers involved in it. It talks about about a research that has been running for several years in form of moveable conference and that follows the present activity of punk subculture members in France and UK.