client: Uniwersytet Warszawski, Université libre de Bruxelles
identity
selfcare
web application
website
detailed scope: key visual, graphic design, front-end, back-end, Wordpress CMS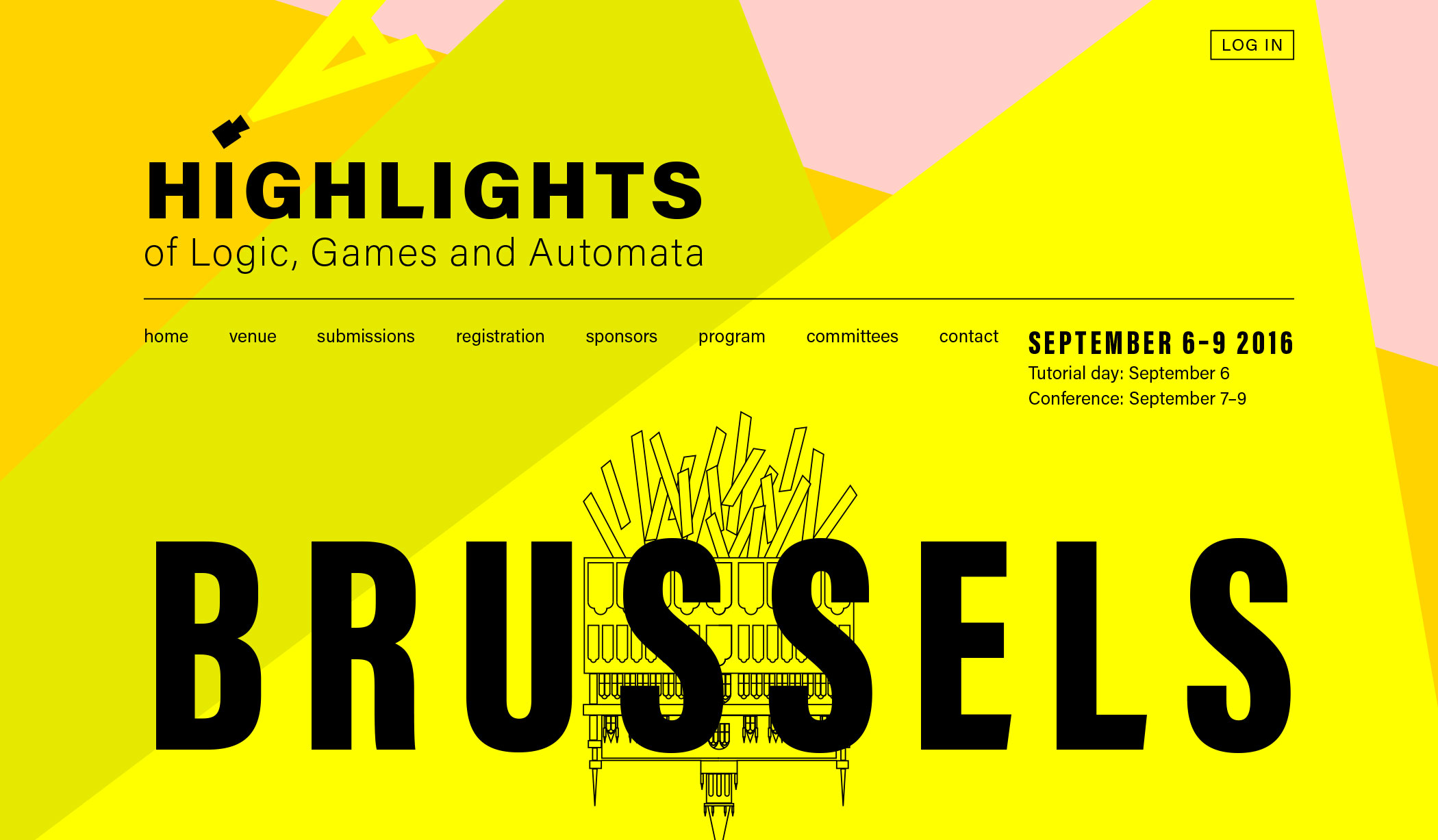 Highlights of Logic, Games and Automata is a conference on theoretical computer science.
It needed a logo and site for each years' edition.
We created a visual identity based on the notion of a beam of light projected in the form of a mathematical symbol.
The site serves a small community of researchers and should communicate the upcoming event (the venue, practical info and program) as well as serve as an archive of previous editions.
We decided to differentiate the editions by illustrated banners highlighting each years location and keep the layout unchanged so that returning users can navigate it easily.
The design focuses on large typography and animated beams of light, giving the site a visually unique and dynamic look.
What was unusual about this project was that the client also wanted a module for the speakers to let them peer review the slide decks for the talks.
After some research of common communication / commenting systems we designed an easy-to-use interface that lets the users annotate any place on a slide with a drag-and-drop functionality.
We created a self-care profile page for each speaker that combined the points of interest of a speaker, inlcuding the slides to be reviewed as well as the list of reviews after others have uploaded them.
Finally, a talk feedback module integrated with the program listing for the conference has been deployed.
Thanks to this solution it's very straightforward for a participant to find the talk they're want to comment.